09 Nov

Branding photography in Columbus, Ohio

Brand photography is a suite of professional images representing your business visually. The images typically showcase consistency within your visual identity through their use of colors, tone, props, sets and more. The images can include photos of you, your team, your products, your process, your space, your projects, and other elements unique to your business.

There are many pieces to the branding puzzle. At the end of the day, you will need to have a range of consistently well-crafted photographs that send a clear message about you, your business, and your brand. To do so, you require the services of a photography and design professional committed to working with you in developing and promoting your brand. Shellee Fisher Photography & Design is the premier branding photographer and design professional in Columbus, Ohio.

Book Your Photoshoot Now     View Gallery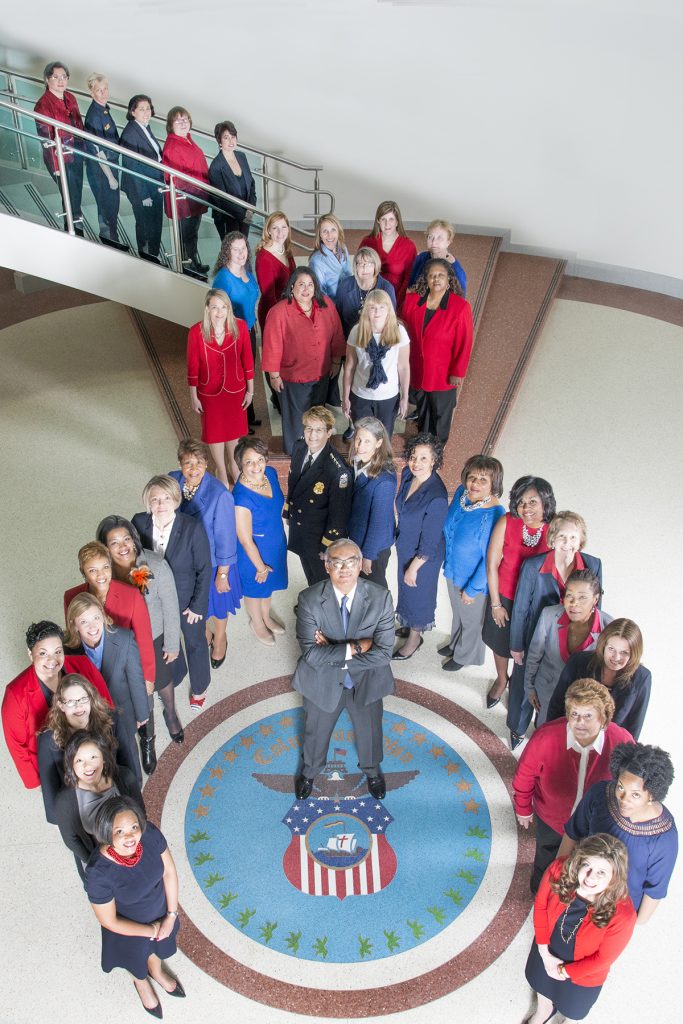 Branding your Columbus, Ohio business with photography
Shellee made the process of updating our company photos so effortless. She has an amazing attention to detail, the quality of her work is extraordinary, and she was able to accommodate our staff located in a different state.

My entire association was very pleased with the work provided to us by Shellee. She was highly professional in interacting with the subjects of her portraits and delivered high quality proofs to us in very short order. Her contributions to our organization enhanced our image and communication immeasurably.

In addition to taking excellent photos, studio and memorializing events with candid shots of key participants, Shellee is professional, courteous, and diligent in follow up, both for introductions for new business opportunities and thank you notes for referrals and awarded business. I am amazed at how visible she is in the community and how many events she covers as a one-woman business.

Shellee created a group shot with some of our diverse suppliers. Shellee did a superb job as she masterfully organized our group quickly and efficiently and selected the most appropriate setting for my headshot. The results were some amazing photos! Shellee is now the photographer of choice for many of our corporate needs.

Shellee has been providing professional portrait photography for my company for years. Her work is absolutely fabulous! I trust Shellee with my business, my team, and my brand. I highly recommend Shellee Fisher Photography.

Shellee has an eye for capturing the true spirit inherent in women as reflected in the thousands of pictures she has taken. She demands perfection of herself, working diligently and unobtrusively, to insure that whatever the event or occasion it will be preserved in the highest quality format and presentation.

Shellee captures memories, emotion, and moments in her photos. She somehow gets all the "feels" in every shot she takes. Thank you Shellee for somehow never being in the way but always being in the right place at the right time.

"Shellee is also an inspiring entrepreneur and role model for other women who aspire to pursue their true passion as a career."
How to get started
Understand the story you want to tell
Before you even think about engaging the services of a Columbus, Ohio branding photographer, you need to fully understand what defines your brand. An essential part of understanding your brand is knowing your audience (customer, consumer, donor or otherwise). Once you understand that audience, then you will want to refine the message you send through your branding efforts. For instance, a lawyer's brand should not be built around whimsy.  The imagery used in branding a physician is going to be completely different than that used in branding a party clown (unless maybe the physician is a pediatrician). Knowing your brand will help you communicate your needs to your Columbus, Ohio branding photographer. A skilled branding photographer will work with you to better understand your needs so that you can collaboratively create high quality branding imagery that best represents your brand.
Create a list of images you would like to represent your brand
You're hiring a professional branding photographer for good reason. Allow the professional photographer the latitude to lend their experience and expertise in deciding what branding imagery best promotes your brand. That said, it is best to have an idea of what photographs you would like shot prior to meeting with your photographer.  You know your brand better than anyone. For instance, you will want to know in advance that you want your Columbus, Ohio branding photographer to take headshots of you and your team. You might identify in advance the most photographable areas of your business' physical space or that you'd like an office pet included in a branding photograph. Images of products are typically used in brand imagery. If you are not exactly sure what imagery best promotes your brand, it is best to consult with your professional branding photographer.
Select the best Columbus, Ohio branding photographer and design professional
The next, and perhaps most critical, step is to select to work with the best branding photographer in Columbus, Ohio. Shellee Fisher Photography & Design is the photographer of choice in Columbus, Ohio for all your branding imagery needs.
In selecting your branding photographer be sure to select a professional with whom you have a good rapport. A high level of comfort with your branding photographer will help in producing quality imagery. You want to have confidence in your photographer's ability to produce high quality imagery that best represents your brand.
Your brand needs the best Columbus, Ohio branding photographer
Simply selecting your logo, colors, and fonts doesn't necessarily guarantee a successful branding campaign. If your photography lacks consistency, you will have less brand visibility. As such, you will want to be certain the theme is consistent throughout your imagery. Brands that are consistently presented are more likely to experience brand visibility and be more successful.
Utilizing stock imagery is never going to promote your brand as effectively as custom photography. That is one of the reasons selecting the best Columbus, Ohio branding photographer is important for your brand's success. While you may be able to find some decent stock images, the key to your branding success is to use your own, unique and perfectly on-brand photographs.
Where you can use branding photography
The imagery produced by your branding photographer has countless uses, a few of which are listed below:
Facebook pages and profiles
Instagram photos and stories
Blog posts
Graphics for your paid advertisements
As graphics in your email
In a company newsletter
On your business card
For presentation purposes in a webinar
On the team page of your website
For email opt-ins
For a client thank you note
As part of your public relations, press releases, media announcements
For marketing and promotional materials
In the signature line of your email
As podcast artwork
In seminars as part of presentations
For public speaking engagements
For events such as groundbreaking or ribbon-cutting ceremonies
What to look for in branding photographer in Columbus, Ohio
You've made the decision that you need a professional branding photographer. So, now what? If you've recently started searching for one, you probably realize it can be a daunting task. As with hiring any professional, there are several considerations to keep in mind when evaluating your branding photography options. Shellee Fisher Photography and Design is your best choice for a branding photographer in Columbus, Ohio. Get to know her work and review her portfolio, ask for her references, and be sure to communicate your needs to her. Here are some considerations to keep in mind in selecting your Columbus, Ohio branding photographer.
Establish a budget.
You'll need to create a budget to ensure that your branding photography needs can be met within the constraints of that budget.
Communicate your needs and ideas to your photographer.
It is critically important to let your photographer know the intended use for the photographs. The photographs may be used in marketing or in promotional materials and be published on social media platforms. The specific use of the photograph will often dictate how the pictures are shot.
Look through your photographer's portfolio and ask for references.
Get references from your branding photographer. You will want to take a look at your photographer's portfolio to make sure they capture photographs in a way that is consistent with your idea for your brand. You will also want to be sure they are experienced in branding photography. Not every good photographer is a good brand photographer. Don't be afraid to ask for references. Shellee Fisher Photography & Design is happy to provide you both access to her portfolio and her references from an array of Columbus, Ohio branding clients.
Search online and read online reviews.
Now it's time to turn to Google. Check customer reviews to make sure the photographer has a good reputation. Also, look at the photographer's website to get a feel for who they are and their typical photographic style. Establishing a relationship of trust with your photographer can go a long way toward you getting the photographs you want for your brand.
Make sure your branding photographer has branding experience
Shellee Fisher Photography & Design has well over a decade of experience in photography and design in Columbus, Ohio. If you're planning to enhance your brand for a corporate leadership summit, you don't want a wedding photographer for your event. Her portfolio should be a sufficient reference but don't be afraid to ask specifics about the brands she has photographed.
Ask how quickly your Columbus, Ohio branding photographer can develop the photos and produce results
You will want to be sure that your photographer takes great photos and gets those great photos back to you within the timeframe you require. It is best to be upfront with your photographer as to your specific needs so that you are on the same page to avoid any misunderstanding down the road.
Make sure you have good chemistry with your photographer
Do you trust the photographer's artistic skills? Is your photographer professional? Are they both timely and responsive? Establishing a rapport with your photographer will give you confidence that you have selected the best Columbus, Ohio branding photographer.
Shellee Fisher is the best choice for your branding photography needs in Columbus, Ohio
Visual content matters more today than ever before. Whether you're a large corporation or small local nonprofit organization, you need high quality photography to ensure you create a digital presence that is going to be most effective in marketing your brand. The best way to get the most out of your digital image assets is to hire the right branding photography professional.
While there are plenty of amateur photographers out there, only a seasoned professional can provide consistency and quality in their images. When you hire a professional branding photographer, you're making an investment in someone who understands their craft. You are purchasing their talent, experience, and equipment. Your investment in your Columbus, Ohio branding photographer is an investment in your brand.
Branding photos are versatile assets
The phrase "content is king" is synonymous with digital marketing. Photographs are, perhaps, the most versatile and powerful content within your digital assets. On social media, photos can be used to build your brand. They can be used online to make your website more engaging. They can also be featured in print media, advertising, blog posts and online articles — the possibilities are endless. By investing in professional photography, you're arming your business with the ammunition it needs to enhance its marketing and branding efforts.
Customers Want to Know You
Simply stated, using stock photos is not the best way to scale your business. Your customers, your clients and your community want to get to know you. The best way to do so is through professional branding photography. Let the story of your brand be told through its professional photographs.
Return on investment
Regardless of the size of your business, paying for high quality imagery always provides a high return on investment. A professional branding photographer is going to capture the images you need to promote your brand. The images will be timeless and have countless uses. Low quality imagery communicates the same regarding your services, products or brand. Make the worthwhile investment to choose the best Columbus, Ohio branding photographer.
Visual storytelling
You want your Columbus, Ohio corporate branding photographer to create a visual story of your brand. Share your creative vision with your photographer. Make sure the story that will be told through your brand's photographs is the story you want people to know.
Frequently asked questions about Shellee Fisher Photography & Design
[hrf_faqs]